Belleville, N.J., Memorial Street Signs
In June 2016, Belleville Township Council passed a resolution to dedicate certain streets in town to servicemen who hailed from the municipality. The township last honored a fallen son on June 2018.
---
These men of Belleville, New Jersey, paid with their lives to prove "freedom is not free." Our intent is to honor their sacrifice and preserve the memory of those Belleville sons who died in service to our country.
Streets Renamed – 2006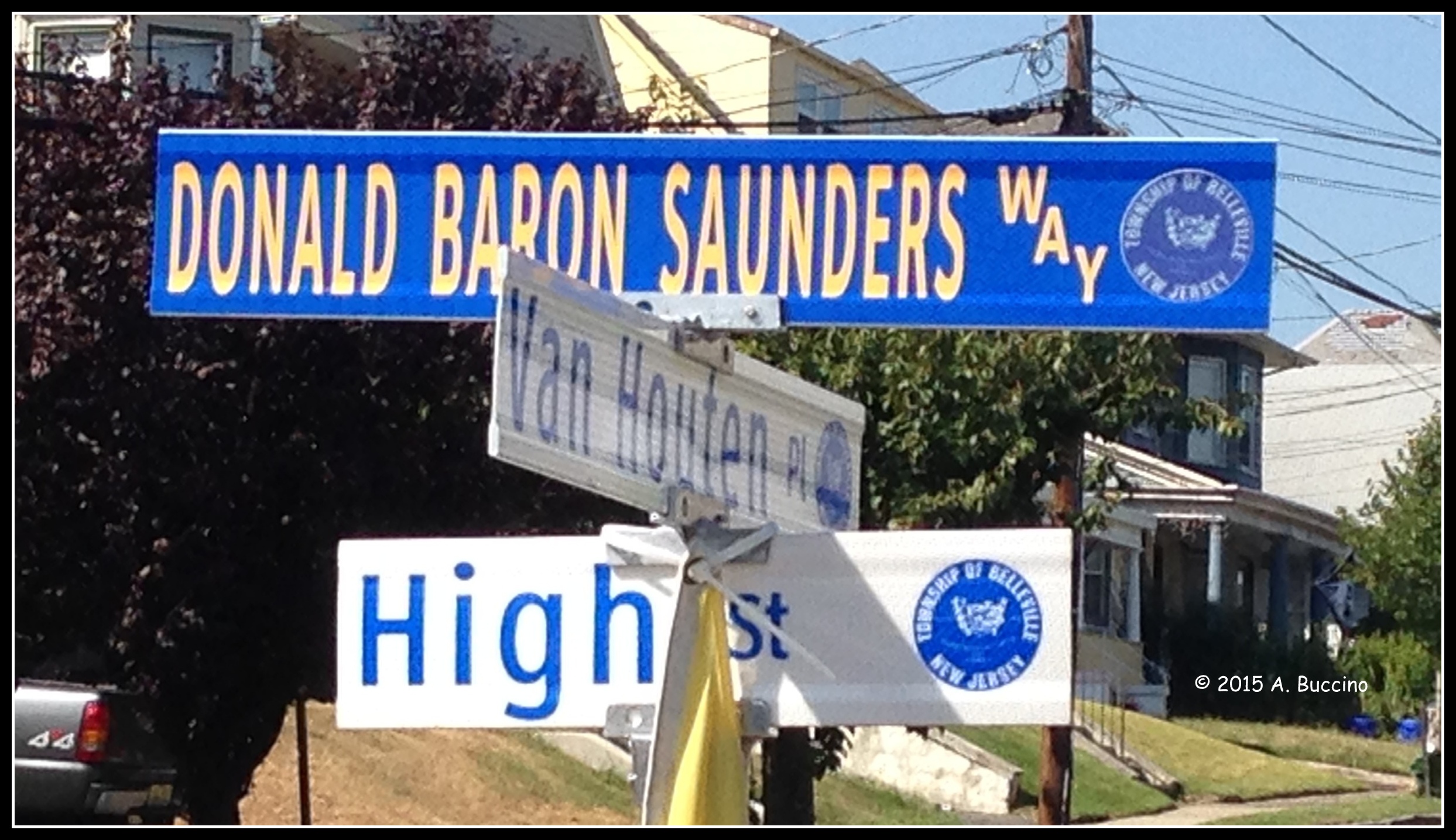 Belleville Sons Honor Roll Street Sign Dedications
Donald Saunders Sept. 19, 2015
John Hoar Feb. 13, 2016
Roger Crowell March 26, 2016
Arthur Burke May 28, 2016
Richard Hayes May 28, 2016
Glenn Nelson May 28, 2016
Albert E. Pole May 28, 2016
John Verian May 28, 2016
Frank Cancelliere Sept. 10, 2016
Henry Benson Sept. 10, 2016
Michael Flynn Sept. 24, 2016
Vincent Nucci Oct. 1, 2016
Donald S. Murray Nov. 12, 2016
William Branch Nov. 12, 2016
John Paterno Dec. 10, 2016
Angelo Guarino Dec. 10, 2016
John F. Kirwin Dec. 17, 2016
Carl L. Mickens June 17, 2017
Angelo Patrizio June 17, 2017
Raymond DeLuca July 8, 2017
Edward J. Zuczek July 8, 2017
Giavanni Bocchino July 15, 2017
Nicholas Del Grosso July 15, 2017
Frank H. Metzler July 15, 2017
Leonard Willette Feb. 24, 2018
Patrick Dunn (firefighter) Feb. 24, 2018
2nd. Lt. Anthony Noto March 10, 2018
G/Sgt. Fred W. Stockham June 2018
---
Belleville Streets Honor Fallen Police, Fire Captain
November 2016
Fire Captain James Salmon
Belleville police officers
Martin J. Hanly
James T. Smith
Kenneth Santucci
---
A History of the Belleville Fire Deptartment Memorial Bell