Pfc. Angelo Guarino Killed in Action in France
(Aug. 10, 1944) -- Pfc. Angelo Guarino, 25, of 19 Carmer Avenue, was killed in action in France on July 18.
His parents, Carmen and Florence Guarino, received an undelivered letter stamped "deceased" followed by a war department telegram saying that he died.
A 1937 graduate of Belleville High School, Guarino enlisted in the infantry April 1941. He was a machine gun instructor at Camp Forrest, Tenn., and went overseas to Ireland last December.
According to the American Battle Monuments Commission, Private First Class Angelo Guarino, U.S. Army Serial No. 32064795 served in the 13th Infantry Regiment, 8th Infantry Division.
He entered the service from New Jersey, and was killed in action on July 18, 1944. He was awarded the Purple Heart.
He is survived by brothers Nicholas and Joseph; sisters Philomena, Antoinette, Rose, and Helen.
Private Guarino is buried at: Plot G, Row 9, Grave 36, at Normandy American Cemetery, St. Laurent-sur-Mer, France.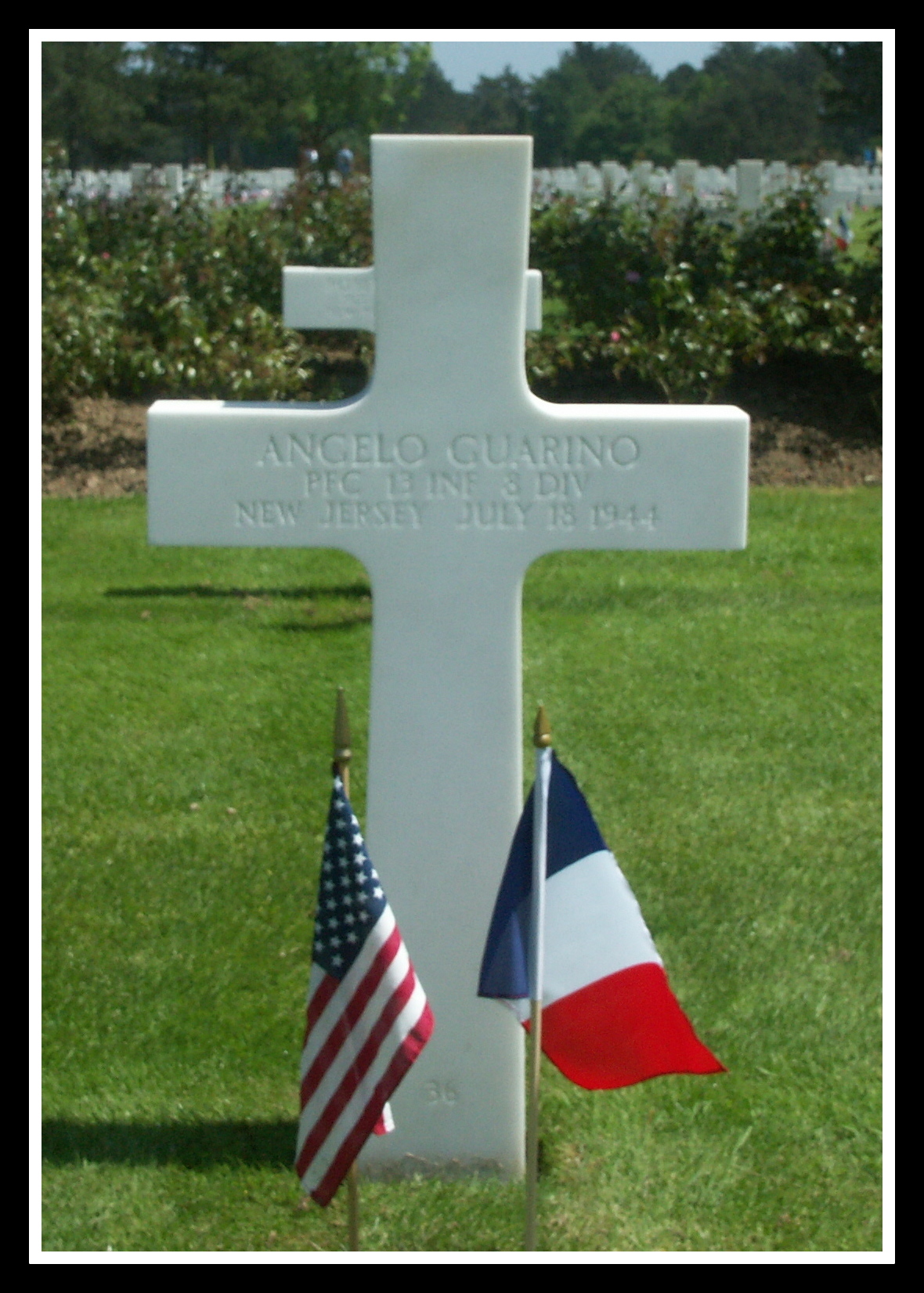 ---
ANGELO GUARINO WAY
Belleville Street Named in Honor of Angelo Guarino, Dec. 10, 2016
Washington Avenue and Forest Street
---
Family joins town to honor Pvt. Angelo Guarino
---
Sources
1940 United States Federal Census
American Battle Monuments Commission
Belleville Times, August 10, 1944
Verona Heroes Robert Caruso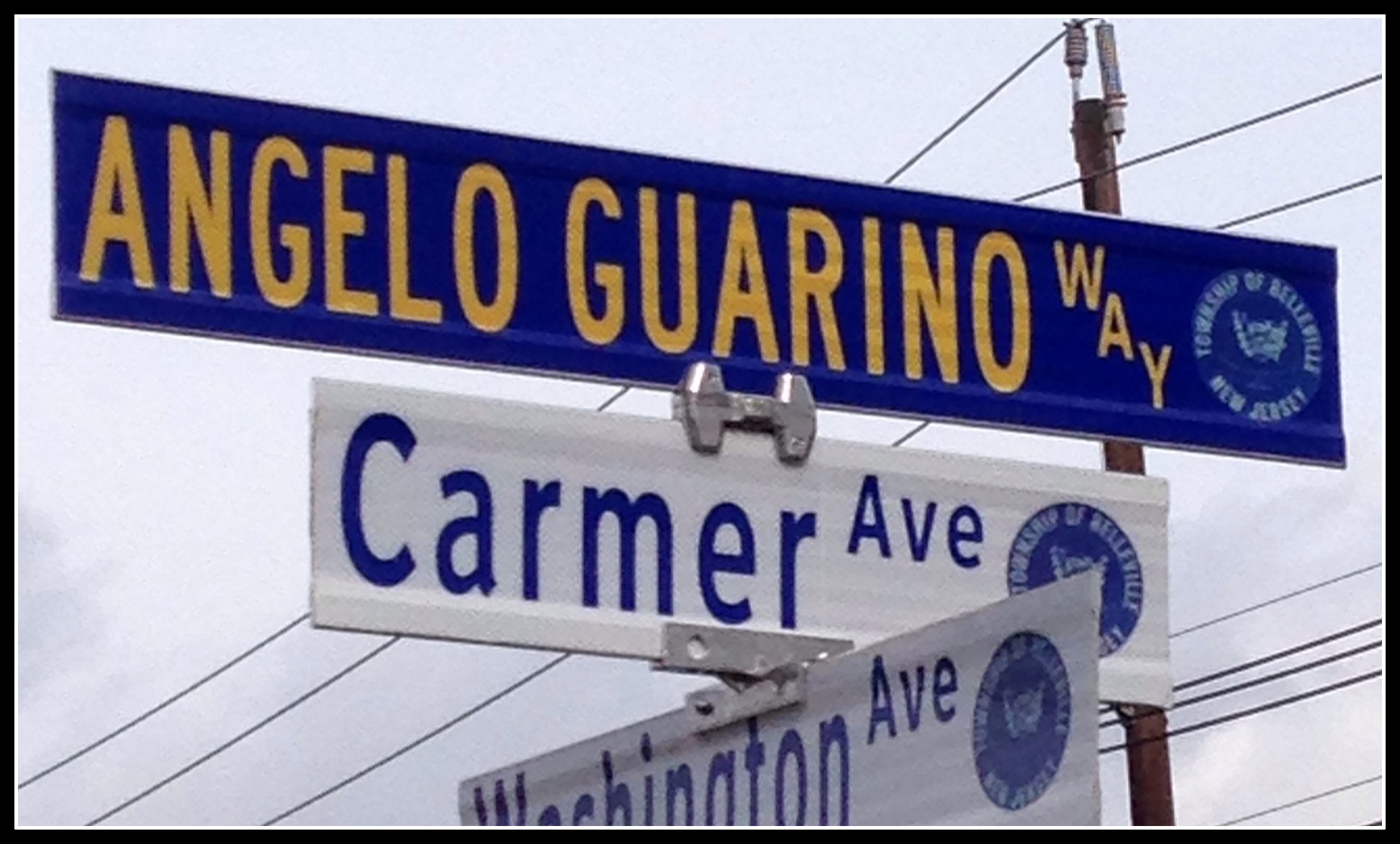 Belleville Street Named In Honor of Soldier Killed In Action
December 10, 2016
ANGELO GUARINO WAY
Washington Avenue and Forest Street
---
Belleville Street Sign Memorials
In June 2016, Belleville Township Council this month passed a resolution to dedicate certain streets in town to servicemen who hailed from the municipality.
---
A Place of Honor and Remembrance In the Home of the Brave
Belleville, New Jersey
---
---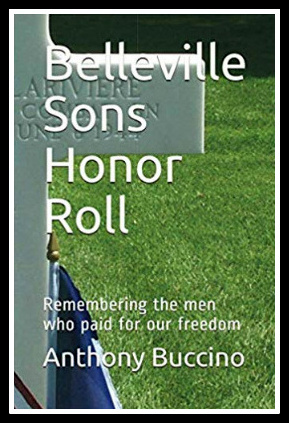 Web site sponsored by
Belleville Sons Honor Roll - Remembering the men who paid for our freedom
---