Sgt. Carmen Olivo Killed in D-Day Landing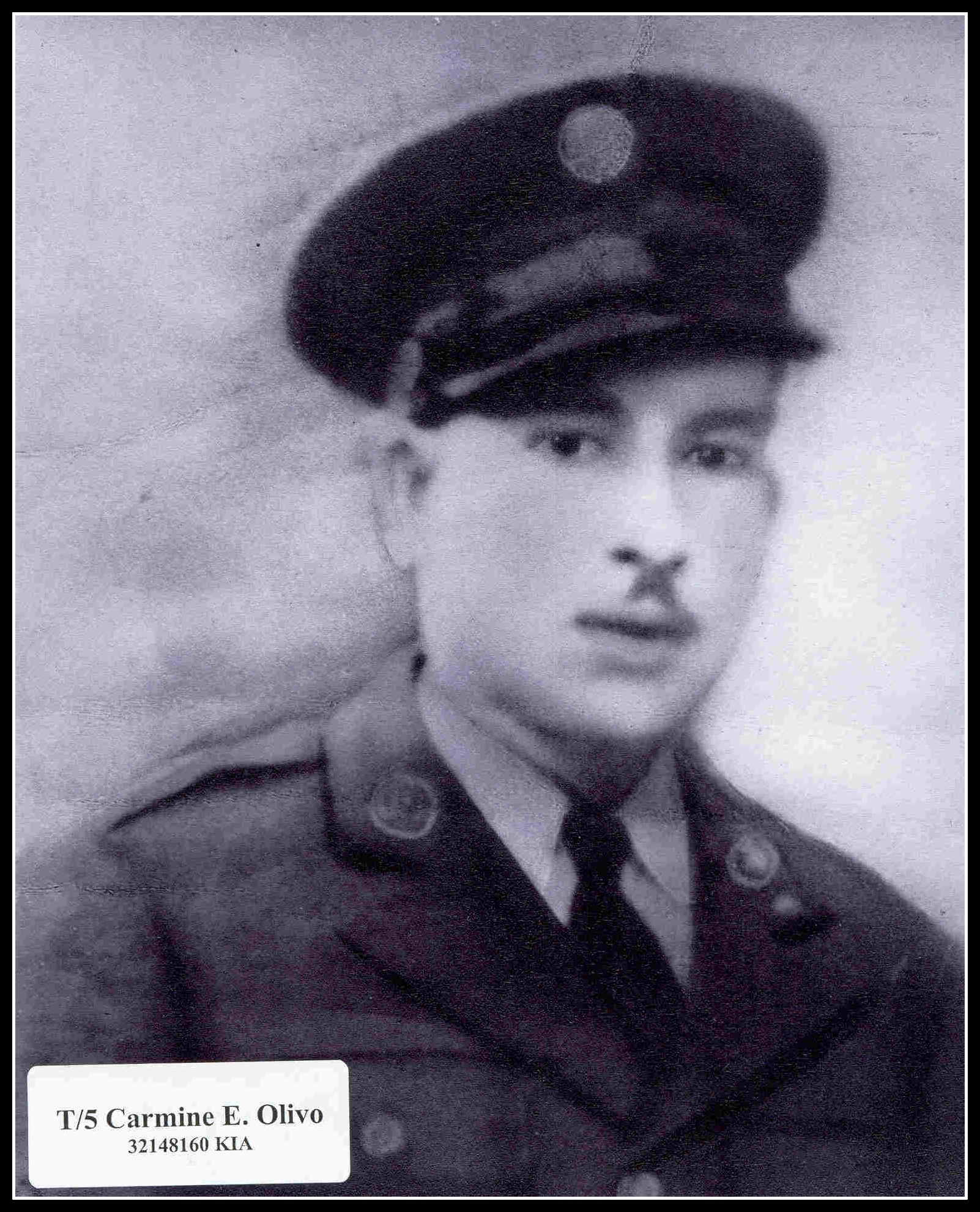 (Dec. 14, 1944) -- Sgt. Carmen Olivo, 29, of Magnolia Street, was killed when his ship was sunk in the English Channel during the invasion of Normandy, France.
He had been overseas since the summer of 1942. He joined the service 3 1/2 years ago.
According to the American Battle Monuments Commission, Technician 3rd Class Carmine Olivo, U.S. Army serial No. 32148160, served in the 3422nd Ordnance Automotive Maintenance Company.
He entered the Service from: New Jersey, and died on June 9, 1944.
Olivo is listed on the Missing in Action or Buried at Sea Tablets of the Missing at Cambridge American Cemetery, Cambridge, England.
He was awarded the Purple Heart.
Three Belleville sons, Sgt. Edward Henris, Staff Sgt. Arthur Burke and Sgt. Olivo were likely to have perished on the same ship as all three served in 3422nd Ordnance Automotive Maintenance Company. The families were notified in July, November and December 1944, respectively.
---
Belleville renames streets for military heroes
---
NOTE: After the war, the family split including the way they spelled the name and some family members then spelled the last name as Olivio.
---
Sources
American Battle Monuments Commission
Belleville Times - Dec. 14, 1944
Remembrance - George Sbarra