A Place of Honor and Remembrance in the Home of the Brave
Belleville, New Jersey
---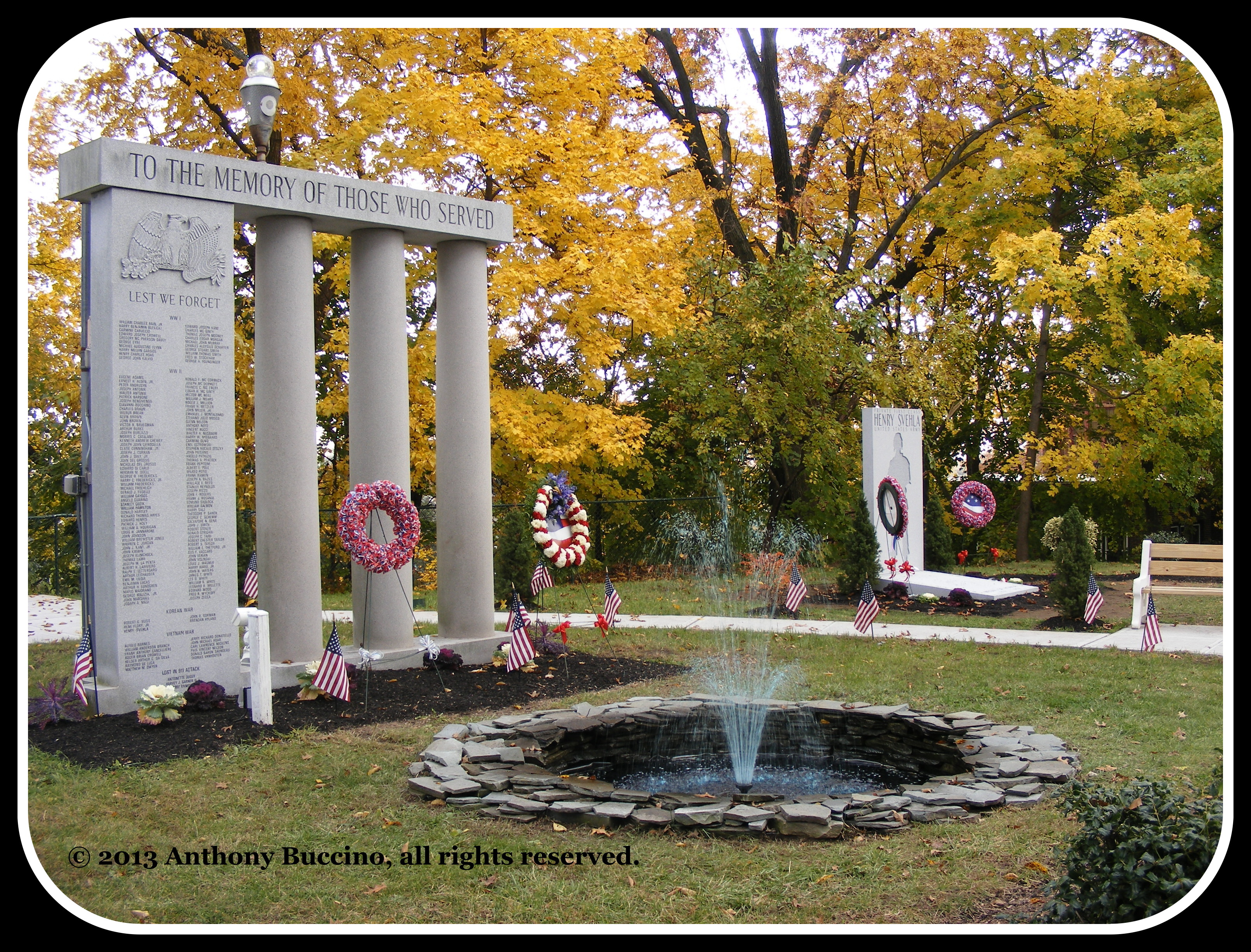 Let us in Belleville forget none of the 118 who died in World War II, 21 who died in World War I, 5 who died in the Korean War era, 11 who died in Vietnam, 3 who died in the Civil War, 3 who died in service during peace time, 2 who died in the American Revolution.
These young men of Belleville, New Jersey, paid with their lives to prove "freedom is not free." Our intent is to honor their sacrifice and preserve the memory of those Belleville sons who died in service to our country. Since the War Between the States, Belleville lost 160 sons in service to our nation. Three police officers and one fire captain died on duty.
---
Historians identify WW1 Belleville Marine
awarded Congressional Medal of Honor
APRIL 2018 -- G/Sgt. Fred W. Stockham, of 96 Dow Street, Belleville, N. J., died June 22, 1918, of wounds received in action at Belleau Wood, France. The Medal of Honor citation reads, in part,
"During an intense enemy bombardment with high explosive and gas shells which wounded or killed many members of the company, G/Sgt. Fred Stockham, upon noticing that the gas mask of a wounded comrade was shot away, without hesitation, removed his own gas mask and insisted upon giving it to the wounded man, well knowing that the effects of the gas would be fatal to himself.... "
The Medal of Honor is the highest award for valor in action against an enemy force which can be bestowed upon an individual serving in the Armed Services of the United States. It is generally presented to its recipient by the president of the United States of America in the name of Congress.
Historian Tim Daudelin, formerly of Belleville, had written a biographical profile of Stockham without realizing the Newark fireman had lived in Belleville. Daudelin visited the memorials on Union Avenue in Belleville and spotted Stockham among those listed as the town's WWI casualties. Daudelin contacted Belleville Historical Society President Michael Perrone and historian Anthony Buccino and further researched and confirmed Stockham's local address and more of his history.
U.S. Army Pfc. Henry Svehla of Belleville was posthumously awarded the Medal of Honor in 2011, for his actions June 12, 1952, during the Korean War. Coming under heavy fire and with his platoon's attack beginning to falter, Svehla leapt to his feet and charged the enemy positions, firing his weapon and throwing grenades as he advanced. Disregarding his own safety, he destroyed enemy positions and inflicted heavy casualties. When an enemy grenade landed among a group of his comrades, without hesitation and undoubtedly aware of the danger, he threw himself on the grenade, mortally wounding him.